Welcome To Personal Property Brokers, Inc.
AWESOME SALE EVENT!!
Saturday, September 21st and Sunday, September 22nd
Time: 8am - 4pm
2580 E Viking Road, Las Vegas, NV 89121
New Estate Sale
You Will Not Want To Miss This!
TOUR OF THE WORLD
December 14th and 15th
PLEASE CHECK BACK FOR MORE AWESOME SALES!
ESTATE SALES & LIQUIDATIONS
Established In 1985, We Are The Oldest Full Service Estate Sales Company Serving The Las Vegas Valley For Over 30 Years And Still Going Strong!! Please Check Out Our Services Page To Learn How We Can Help You. You Can Reach Us At 702-876-3113.
Check back periodically and stay tuned for details about our upcoming ESTATE SALE events!!
REMEMBER!!
Get to our sales early!
Bring your family, friends and neighbors!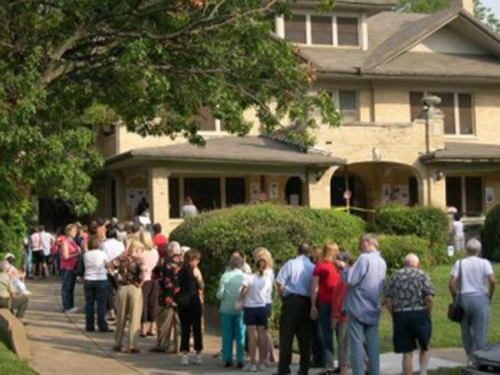 ESTATE SALE GENERAL POLICY: Neither Seller nor Personal Property Brokers will be liable for damage and/or injuries to persons or property while on the premises of an estate sale. Please plan to bring your own help to remove and load your purchases
CHILDREN'S POLICY: Children will be permitted at Personal Property Brokers' Estate Sale Events as long as they are kept under parental/custodial supervision at all times AND responsibility is taken for any damage to property and merchandise they may cause. Thank you for your understanding and compliance with our new Children's Policy.
BAG POLICY: We do NOT permit bags, large purses, backpacks, sacks, big coats, etc. into our estate sales. We provide spacious shopping baskets for your convenience!
PAYMENT: Credit Cards….ALL credit cards accepted with current ID, subject to approval by Management.
PURCHASES: AS-IS…all items are SOLD/PURCHASED AS-IS. We do not offer refunds or exchanges. Please thoroughly inspect your items prior to purchase, plug in the electrical items, check for unseen damages.
ATTENTION CUSTOMERS: WE DO COLLECT SALES TAX FOR THE STATE OF NEVADA. If You Are A Reseller With A Valid Nevada Tax ID Or Valid Resale Certificate From Another State Please Provide A Copy Of Your Resale Certificate For Our Files.
WE RESERVE THE RIGHT TO ASK YOU TO LEAVE THE SALE IF YOUR BEHAVIOR IS UNACCEPTABLE TO MANAGEMENT.
"No Valuables Left On Site, House Has Monitored Alarm"